Putnam Science Academy's Residential Soccer Program affords student athletes the opportunity to combine year round soccer development with academic and personal growth. Putnam Science Academy prides itself on promoting an environment of dedication, respect and professionalism in which students are able to learn and experience the responsibilities of being a member of both a community and a team.
The PSA Mustang Soccer Program trains our student athletes to be technically capable and tactically competent players while concentrating on an attacking, possession based style of soccer with a focus on tactical pressing and moments of transition. The student athletes partake in a fall/winter/spring training schedule with matches taking place against NEPSAC member schools in addition to USYSA, US Club and USSF Development Academy teams.
Nations that have been represented for PSA Mustang Soccer are USA, Spain, Brazil, Italy, South Africa, Bermuda, Scotland, Burundi, Dominican Republic, Botswana, Slovakia, Zimbabwe, Ghana, Guatemala, Zambia, Rwanda, Canada, Thailand, Dubai, India, Kenya, Malawi, Argentina, Malawi, England, United Arab Emirates, and Mexico.
Coaching Staff - Elite Team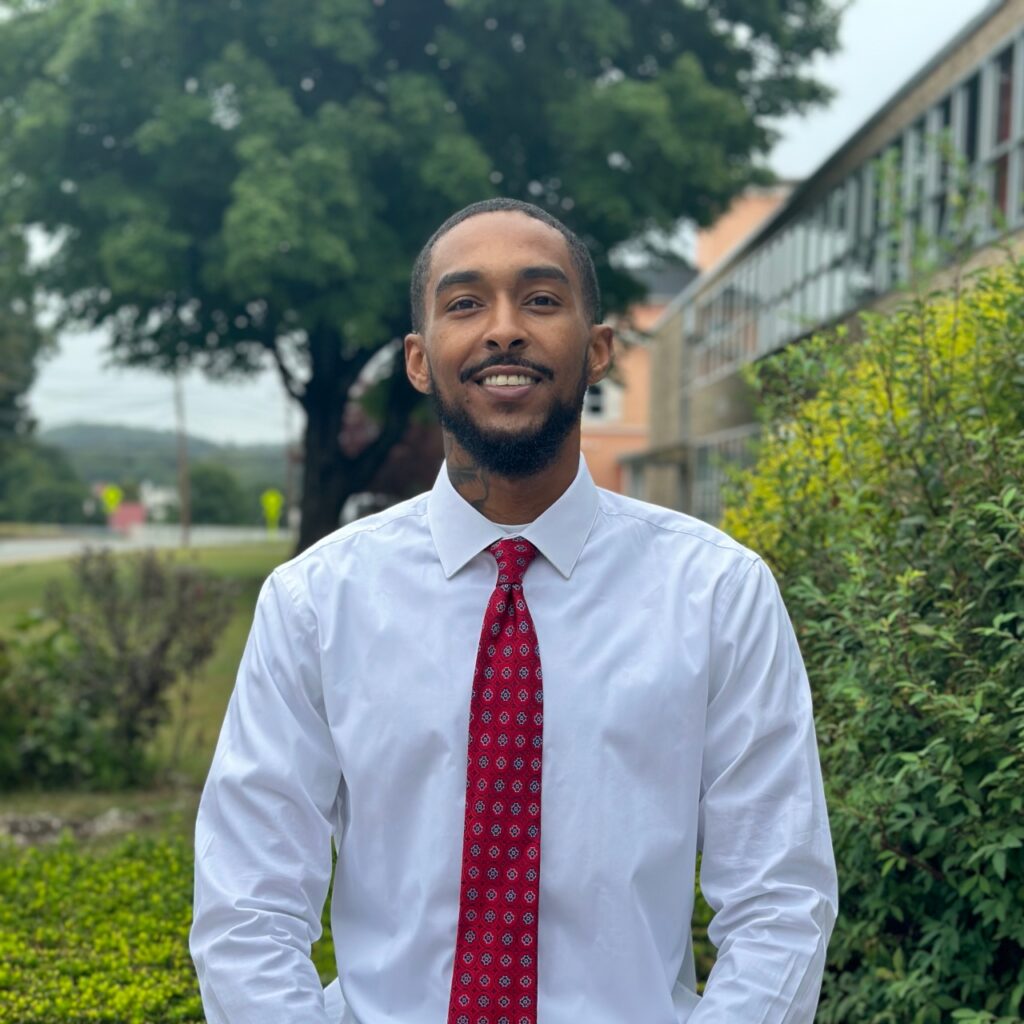 Head Men's Elite Soccer Coach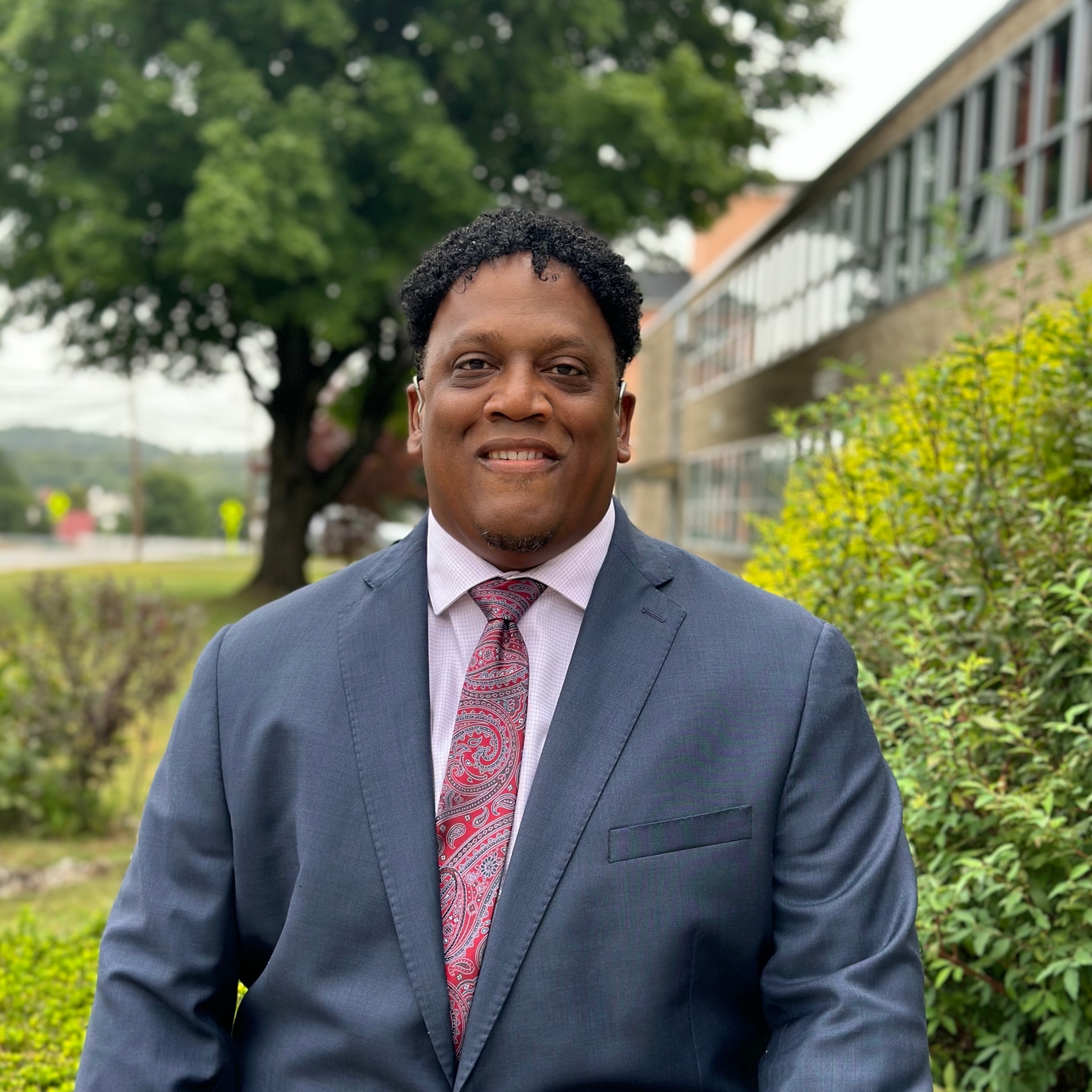 Asst. Coach Men's Elite Soccer
Elite Team - Crowned '23 GESP Conference Champions
Nov 12, 2023
They had played Woodstock Academy twice during the regular season, and twice PSA's Elite soccer team came out on the wrong end of the result. But by the end of Sunday's GESP Conference Tournament championship game, those games didn't matter.
PSA's Elite team won the third and final meeting at Woodstock Academy to claim the first championship for PSA's soccer program. 
"This is a 100 out of 100," said vice-captain Leo Uren. "It is so good to be the champions with the school that I have been with for three years. We've never won a championship, so in my senior year, winning a championship… it's insane."
"We listened to Coach Kurt (Lunzmann)'s tactics. This is one of the first times we kept disciplined for 90 minutes." said captain Bereket Hadgu. "I'm so tired, but I am so happy for the boys. I love it, I love everyone. It's good to make history at PSA."
Mario Navas opened up the scoring after collecting a misplay by a Woodstock defender and beating the keeper one-on-one with about 13 minutes left to play in the first half. "I pressed the center back, and I don't know what happened but I had a one-vs-one with the keeper and I threw the ball through his legs," Navas said. "I can't describe how this feels because it's the best feeling I've ever had. It's the most emotion, I can't describe it. It's just simply the best feeling."
It stayed 1-0 until Woodstock leveled it with a quick strike five minutes into the second half but PSA picked itself up and answered just two minutes later. Carlo Paniagua dropped a perfect free kick on to the foot of Anton Lemos, who buried the shot in the lower right corner from just in front of the net. "Carlos gave a perfect cross and I just volleyed it," said Lemos. "I was so excited to score the winning goal. And now winning for the first time with PSA soccer… I'm honored that I scored the goal that was the difference. And I'm so happy for my friend (Mario) for scoring the first goal."
PSA advanced to the title game by knocking off Hoosac 2-1 in the Saturday semi-final. Assa Mora got PSA on the board in the first half and Gabriel Gomes added a goal in the second half. Mora's goal in the 30th minute was assisted by Aiden Basabose. Hadgu assisted on Gomes' goal, which came in the 70th minute. Hoosac scored with five minutes remaining in the game to make it interesting. 
"We dominated the game and scored two goals, but we squandered too many one-on-one opportunities," Lunzmann said. "The score could have been 5-0. We need to put those opportunities away early if we are to have a chance against Woodstock."
PSA hit a crossbar once in the first half but was able to do just what Lunzmann hoped for and put those chances away. 
And in the process, the MUSTANGS made history. 
Elite Soccer Media Day '23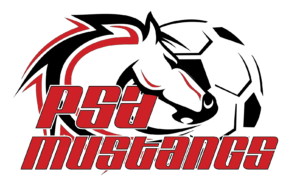 Sept. 13, 2023: 
Coach Kurt Lunzmann has been coaching soccer around the world for roughly 20 years. He has spent time in the academies of Chelsea FC in the UK among other professional clubs, and has a UEFA license, which is the highest youth coaching qualification in the world. His job has been to develop players to get a professional contract. "It was quite ruthless because a lot of players, by the time they get to 18 years old, they get released and they don't sign a professional contract," he said. "You have to be very hard and very direct because it's their livelihood. Everyone is competing."
Now Lunzmann, a South Africa native, is coaching the Elite team at Putnam Science Academy. It is his first full year in the program, which is fielding a second team for the first time in four years, and his background will serve him well.
"The main job of the second team is to back the first team up, and the job of the coaching staff is to develop the players to get onto the first team," he said. "Winning is fun, don't get me wrong, but it is still about development. My mentality is – at times – a bit hard on these players because while they are not competing to get a professional contract, there is still competition if they want to go to a good college and play at a good level. It's not only on the field but in the classrooms as well. So I push them to try to get the maximum out of them to be able to fulfill their potential. I really try to link sports with education, which is something I really like about American. A lot of players where I come from in Africa, that's not the case. When they're done as professional athletes, they have nothing to fall back on."
Lunzmann, along with assistant coach Frank Taylor, has stressed from the first training session a culture of individual and team success that centers around six personality traits; honesty, respect, trust, fairness, mentality, and intelligence. "They had to buy into those things at the very first training," Lunzmann siad. "If they felt those things weren't part of their personality, then by all means they were allowed to go play wherever else they wanted to. If you don't have that inside of your personality, success is going to be limited. But that all bought into that, which is great… the rest we can coach you. The culture, the discipline are both very good. We feel that's more important than the technical skills and tactical skills. If they don't have those things to perform as a team, then the rest of the stuff is irrelevant."
Lunzmann is leaning on a leadership group that includes returners Bereket Hadgu (Kenya), Hugo Lima (Brazil), and Leo Uren (Brazil), plus newcomers Jerry Da (CT) and Raul Escolano (Spain).
"I think everyone on the team understands what we want the culture of this team to be," Uren said. "Of course, there are times when our minds aren't in the right way, but when that happens, we remind each other of what it means to be part of this team and how we have to approach it."
In addition to the trio of returnees in that group, Punit Elavarsu (Qatar) and Pranav Shetty (Dubai) are back for a second year at PSA. The team's newcomers also include: Rafael Altarriba (Spain), Hugo Cuevas (Spain), Luis Egea (Spain), Caleb Gasana (Rwanda), Angel Miguel (Spain), Assayehw Mora (Spain), Anton Munoz (Spain), Mario Navas (Spain), Carlos Paniagua (Spain), Luis Pedrosa (Brazil), Leandro Romagnoli (Brazil), Jaime Saenz (Spain), Aiden Simbizi (Rwanda), and Joao Sousa (Brazil).
Steve Nalbandian – Sports Information Director
Coach Dunnigan Awarded PSA's "Presidental Award"
Sept. 7, 2023; 
Congratulations to our Head Coach for Men's Soccer Ryan Dunnigan on recently being awarded the prestigious "Presidential Award" for his dedication, excellence and loyalty to Putnam Science Academy. Congrats Coach Dunnigan.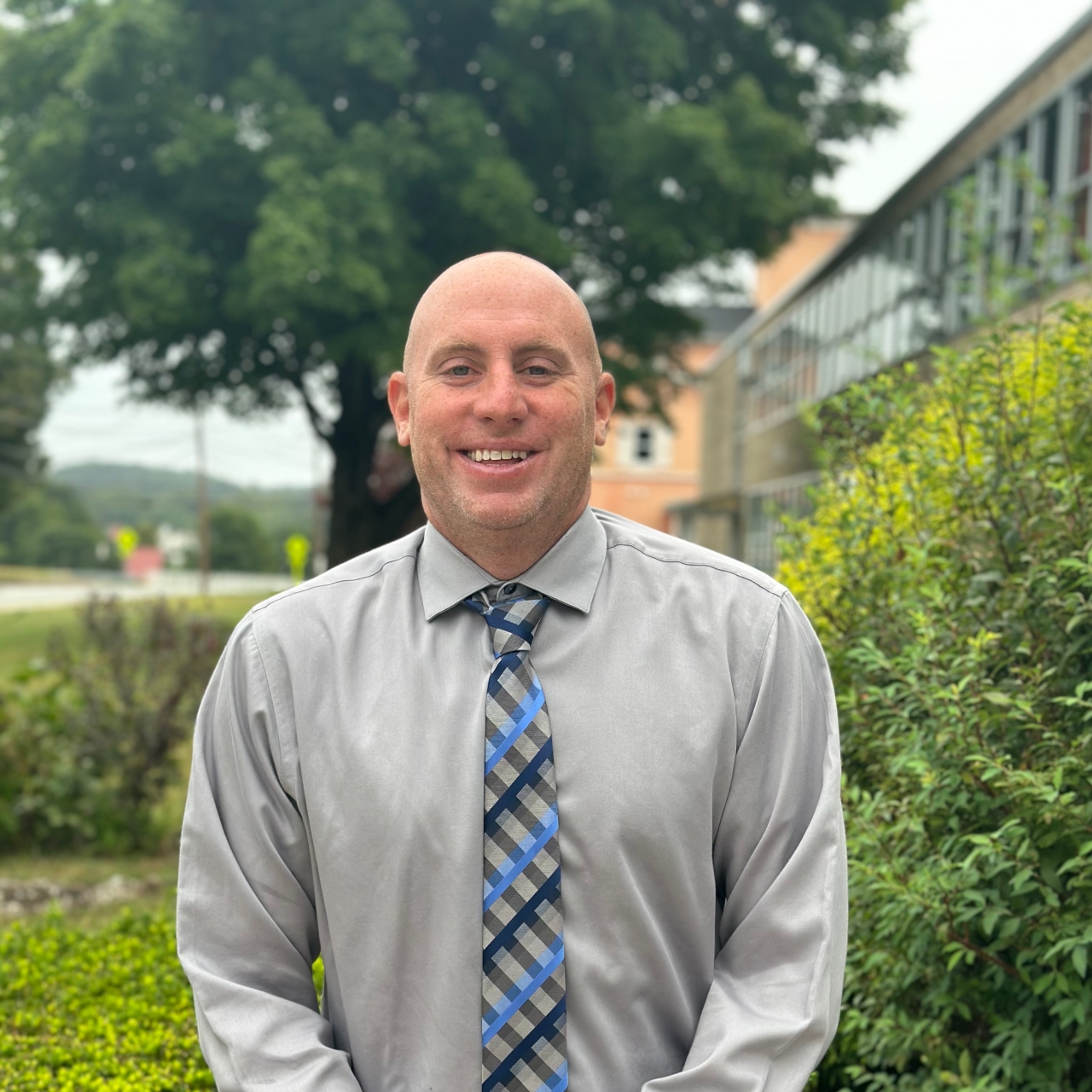 Men's Prep Basketball Coach